A chameleon artist

Music composer, multi instrumentist, sound engineer, Richard Maubert is a real chameleon. He was 12 years old on May 1968 and discovered rock-n roll on french TV. The Beatles were playing "Revolution" and The Rolling Stones, "Street fighting man". In 1977, it matched with Pascal Ducourtioux. They immediatly decided to self produce their first vinyl, in a french little theater, just in 2 days. They were improvising, here and there a touch of piano and harpsichord and a lot of strange sounds. But in those days of punk time, Warlus Song seemed offset.
Surprise ! In 1993, the label Sound Symposium was interesteted by Songs 1. The record as an exemple of  "psychedelic pop rock " was very appreciated in the States and also in Japan. This let them sign with news label, like Guerssen-Record in 2008. Meaning, that even today, Songs 1 is in the charts and Pascal and Richard friends for ever. Later on, Richard worked in a mythic studio in Paris, called "les frigos". He composed and recorded for many artists : Jean-Marc Miro, Fred de Fred, Chet, Laraaji, Manu Chao, Cath Complice, Rhys Chatham, Katmandou, les Sales Majestés… He composed too, for musical libraries trough 3 CD : Oxyzen, Cithare , Cooltitude.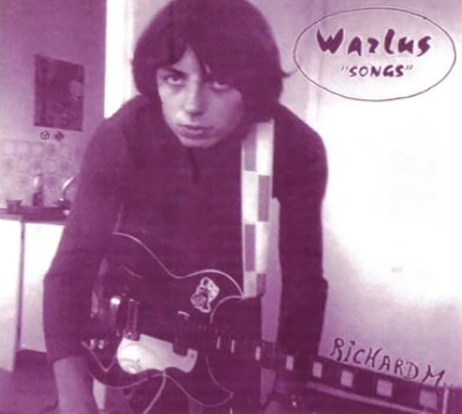 Why's he called Warlus?
His name is a tribute to the psychedelic Beatles's song " I am the walrus ". In a poem of Lewis Caroll, the walrus is an hypocrite predator. In their song, The Beatles are criticizing the Hare Krishna as a fashion and a dangerous phenomenon.But walrus was very difficult to pronounce for french people, so Richard made a psychedelic change. And walrus became Warlus, like the name of a french small village. This word is however to pronounce as in english. Elementary, is'nt it ?
Warlus Songs 2
40 years after, both friends are swearing to each other to create Songs 2. In a mobile home, ln a french bayou, Richard wrote new songs responding to a bluesy influence.
On the road again.
Both performers also décide to take the road again as a band open to many artists. Discover their recent and following concerts.