Psychedelic pop rock is coming back.
Psychedelic atypical pop rock sounds are coming back. Walrus is like a planet who twists and turns around Richard Maubert a music composer, and multiinstrumentist. He grews up with the '1970s rock'roll music. Whith Pascal Ducourtioux, his frend for ever, they auto produce Warlus "Songs 2" in 2018. Over time, this couple became a collective composed of many artists like the drummer Cyril Dillard and Farida Tadjene, the bassist. This band is changing according to the different places and stages.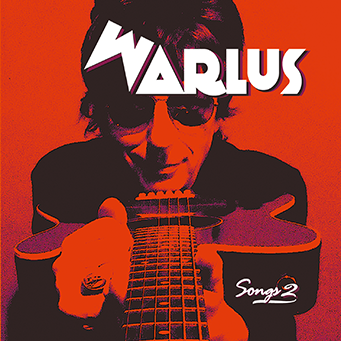 I love you

Warlus

Evening has gone

Warlus

Like a rainbow Warlus

Warlus

Teapot woman

Warlus

My song is naive

Warlus

I believe in my guitare

Warlus

In the haze

Warlus
Songs 2
Here're 7 sweet bitter songs between sun and rain. So listen to the poisonous Teapot Woman's story and enter in the fabulous world where Lewis Caroll's rabbit meets the Beatles's walrus. Against a backdrop of good rock'n roll, this album invites you to touch "replay" ever and ever. And you will for sure recognize something like Lou Reed's voice, but not exactly !